Nearly 60 years combined experience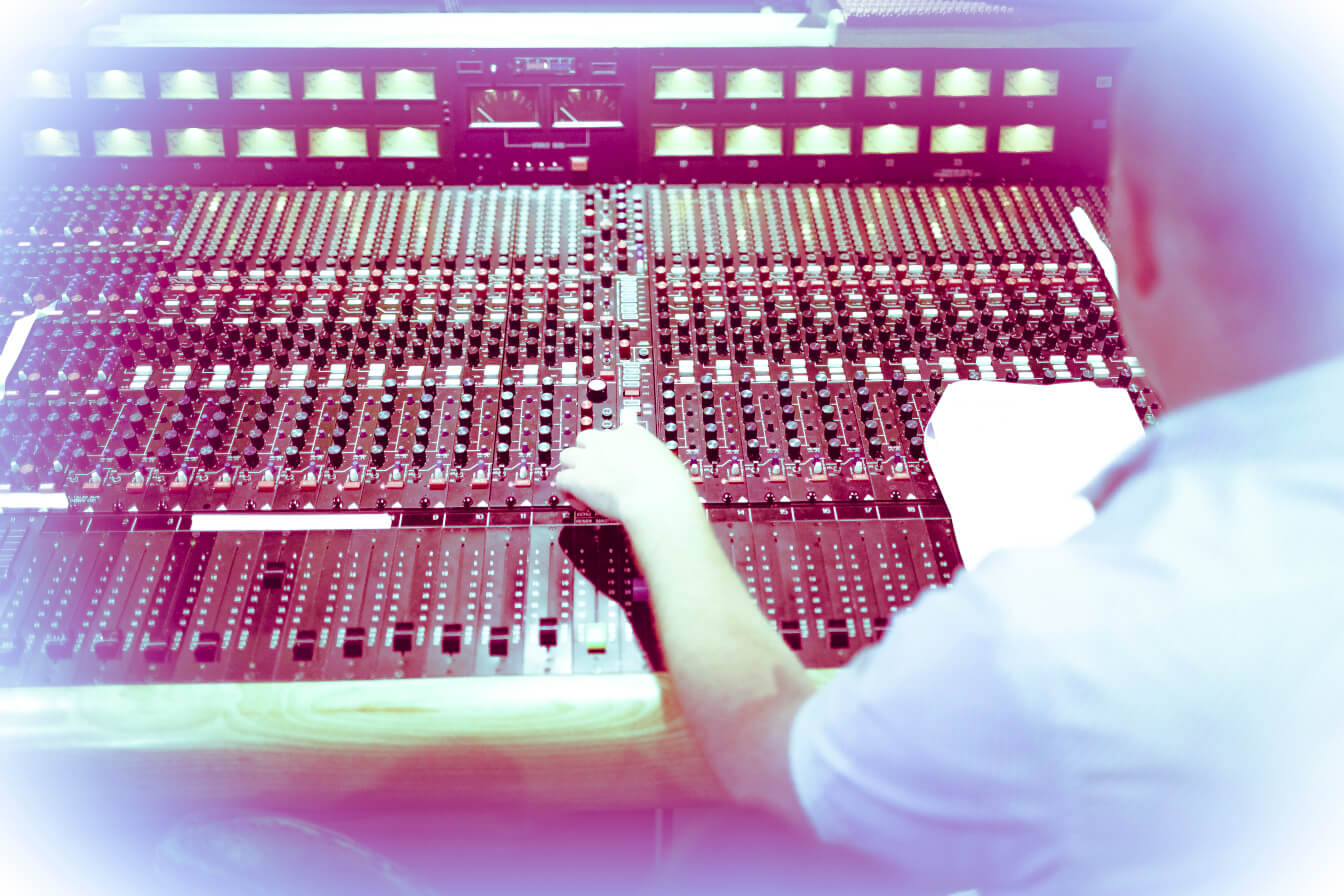 Alex will be your Director. He is the voice of Stan in Kazoops! (CBeebies/Netflix), Chank/Gubbo/Sammi Whammi in Bottersnikes and Gumbles (CBBC, Channel 7) and Grandpa/Dad in Lexi & Lottie (ABC Kids).
Alex has also voiced campaigns for a variety of brands and organisations including Castrol GTX, Channel 4, BBC World Service, Nintendo, TalkSPORT and Dominos Pizza (but wasn't paid in stuffed crust) as well as radio comedy (Alien Fudge) and Audiobooks.
He is a full Equity and Spotlight member.
Outside of voice overs Alex is busy with family life, coaching mini rugby and owns an ebullient black Labrador called Buster.
Nick, your producer has over 30 years of experience as a musician, engineer and producer.
Running Evolution Recording Studios he works in TV & Film with the likes of Red Bull Media, Fifth Gear and the BBC.
Additionally, Nick has recorded artists such as Sir Ben Kingsley (Box Trolls), Emilia Clarke (Game of Thrones) and Harry Shearer (The Simpsons) to name but a few.
Recently, Nick has also been working with Philip Selway on the films Camilla and Let Me Go
Nick's claim to fame is that he was the session keyboardist in the band, Ride and Hurricane #1
Neumann U87

Neumann TLM 103

Rode K2 ( Valve )

Sure SM7

Electrovoice  RE320 
Mic Preamps & Compressors
Trident 80B  Mixing Console

SSL Super analogue  X Logic Channel Strip XL 9000K

SSL  Super analogue X Logic  G Series Master Bus Compressor

Universal Audio LA 610 Mic Pre and Compressor

1960's BBC sixty five  Pre Amps x2
Yamaha NS10's

Bayer Headphones
Analogue to Digital converters
SSL Alpha Link – Madi AX

SSL Extreme Card
Mac Pro

Pro Tools 12

Logic Pro X

UAD Quad with over 40 plugins

Waves with over 40 Plugins

Sound toys  All plugins

Melodyne 4